GEOFFREY, JESSICA, AND THEIR WHOLE TEAM WERE SO FABULOUS!
Geoffrey, Jessica, and their whole team were so fabulous to work with. They understood what we were looking for and went out of their way to find our perfect place. Our journey with them in the house buying process was such a pleasurable one. We new what to expect, they gave great advice, were very knowledgeable, and always had our best interest at heart. I wouldn't even look any further, you've already found who you were looking for! They treated me like a friend, not a client. Thanks you for being super awesome!

-Nick B.
SHE WENT WAY ABOVE AND BEYOND.
Jessica sold my home and helped me purchase my new home. It was a difficult time for me. She was patient and understanding. She went way above and beyond. I trusted her advice implicitly. I ended up in a great house that has practically doubled in value already… as she predicted. If you are looking for a knowledgeable, dependable, trustworthy, high-energy realtor, call Jablonski Real Estate!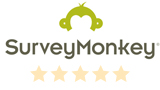 -Kathy L.
THEY MADE THE ENTIRE EXPERIENCE EASY AND PLEASANT.
Geoffrey and Jessica Jablonski were a pleasure to work with. They demonstrated excellent customer service skills all throughout the process. They over exceeded our expectations by expressing their ideas and sharing their expertise. They made the entire experience easy and pleasant. And they negotiated a great price for our house. I highly recommend them. Together- Geoffrey and Jessica are a great team.

-Lydia R.
I WOULD RECOMMEND JESSICA AND GEOFFREY TO ANYONE
Very Knowledgeable. Everyone at Jablonski Real Estate Group performed with a high level of professionalism, and the suggestions made by Jessica and Geoffrey were very helpful. They did a great job of explaining the process from beginning to end, and their excellent responsiveness and follow-up made for a very positive experience. I would recommend Jessica and Geoffrey to anyone who is looking to buy or sell real estate.

-Dave S.
WE ARE VERY HAPPY WITH THE ENTIRE TRANSACTION!
Jessica knew the market and really took an interest in what I wanted out of a new home. She worked overtime to find us the right place and did an excellent job. The service did not stop when the contract was signed. She has gone out of our way to make sure we were happy with the home that we purchased. I couldn't recommend them more highly. You won't go wrong using the Jablonski Real Estate Group. We are very happy with the entire transaction, in large part because of Jessica and her team.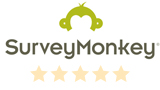 -Jim P.
WE ARE VERY THANKFUL FOR ALL THEIR HELP!
My husband and I had a great experience with Geoffrey and Jessica. We were nervous about the selling and buying process, but Geoffrey and his team were extremely helpful. They knew the market and always had a game plan that we trusted. We were able to count on them and know that we were in great hands. We are very thankful for all of their help!

-Ashley V.
JESSICA, YOUR ARE A TRUE PROFESSIONAL.
Jessica, you are a true professional. Your expertise is outstanding. Your team is truly #1. I will recommend you and your team to all my family and friends.

-Jeanie U.
AMAZING SMOOTH PROCESS OF THE HOME PURCHASING EXPERIENCE.
Amazing smooth process of the home purchasing experience. Very knowledgeable regarding the business and the many changes it comes with. I felt I was represented very well and that my needs, concerns and best interests were always at hand. I would recommend them to anyone I know in a heartbeat knowing they would be well taken care of.

-Jessica K.
JESSICA'S TEAM DID A GREAT JOB!
Jessica's team did a great job! Instead of just showing us homes that met a minimum search criteria for rooms and bathrooms, the Jablonski Real Estate Group took the time to research and then recommend neighborhoods that offered reasonable proximity to the activities that we enjoy outside of the home. They had a remarkable understanding of the lifestyles of the various neighborhoods that comprise the greater Phoenix area. Their research helped us find our dream home the best location for our activity level.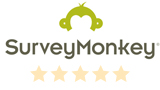 -Marc D.
FANTASTIC TO WORK WITH
The Jablonski Team was fantastic to work with. Everyone on their team was very knowledgeable and energetic. They helped us get everything ready for the sale of our home and with in hours of the listing going live we multiple offers on our home.

-Matt A.
POLITE AND PROFESSIONAL
I loved working with them both. They were very helpful and answered all our questions. They were polite and professional. I would recommend them to friends and family.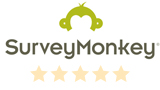 -Robert & Lupe C.
GREAT EYE FOR HOW TO SELL QUICKLY AND FOR THE BEST DEAL
They are professional and go above and beyond in everything they have done. I have done several deals with them and every time I am thankful that I went with them. From staging our home, helping with coordinating repairs and inspections, and high quality marketing they work tirelessly with it all. They have a great eye for how to sell quickly and for the best deal and makes the entire process a breeze. Their team is great as well.

-Ryan S.
IMPRESSIVE NEGOTIATING SKILLS AND PERSISTENCE
Jessica and Geoffrey were incredible throughout our 8 month journey to find a perfect home. Jess was so patient as she walked through so many houses and really listened to Jeff and I as we narrowed our search. She gave us great advice and pointed out things we'd never have thought of until it was too late. She made properties available for viewing at times convenient for us and drove many miles to show them. She worked hard for us right up through closing with her impressive negotiating skills and persistence. I couldn't be happier with her service. If you're serious about finding your dream home or an investment property, I highly recommend Jablonski Realty.

-Kelly H.
OVER-THE-TOP WITH SERVICE
Either Jeanie or Jessica were available at all times; never missed a call. Always felt there was someone there to "catch" me if there would be a problem. A company that is OVER-THE-TOP with service.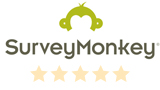 -Elizabeth G.
EXCELLENT REAL ESTATE TEAM
Excellent Real Estate team, they assisted us with our purchase on a very quick turnaround time. Helpful and informative, very great at negotiating with the sellers agent. THANK YOU!!!!

-Kiley J.
JESSICA, GEOFFREY AND JEANIE GENUINELY CARED ABOUT ME AND MY FAMILY
I felt like everyone I worked with was very knowledgeable and were the best out there. I didn't have to worry about anything I have had the most amazing experience. I learned so much about the buying process and always felt taken care of by Jessica, Geoffrey and Jeanie. In the past I had an awful experience with a company and the entire buying process, so when I met Jessica I immediately felt like I was in the best hands. I always felt that Jessica, Geoffrey and Jeanie genuinely cared about me and my family and that too was so refreshing. The team stuck through with us through every step of the way and answered all questions we had. After we moved our last piece of furniture I was surprised how simple this process felt. I couldn't be happier with our experience and I am grateful for "my" agents and everything they have done for us! Yay!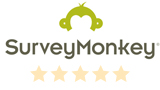 -Mora S.
THEY WERE PATIENT WITH MY 101 MILLION QUESTIONS
Thank you for making my first-time home buying experience a positive one! Geoffrey, and the whole team, were extremely helpful and patient with my 101 million questions. The entire process was a pleasant one. Truly appreciate it!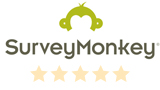 -Mayra O.
BEST AGENT I'VE WORKED WITH...
We couldn't be happier with your team. Probably best agent I've worked with in 6 years as far as knowledge and helpfulness and overall service.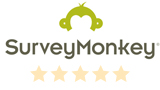 -Chris H.
GEOFFREY IS NO DOUBT A PROFESSIONAL MAN OF INTEGRITY, HONESTY AND TRUSTWORTHINESS
It was a pleasure working with Geoffrey Jablonski.....no doubt a professional man of integrity, honesty and trustworthiness. Geoffrey patiently worked with us as we maneuvered through the search for the home which suited us and always remained alert to potential problems with each listing. Once we found our home and entered into escrow and the inspection process, Geoffrey worked behind the scenes to make sure the repair work was done according to specifications, and kept in touch with the service providers to make sure the escrow process ran smoothly. He communicated well with us, and always kept us in the loop throughout the buying process. Without any hesitation we would highly recommend Geoffrey Jablonski and the Jablonski Real Estate Group to represent you as you buy, sell or invest in real estate in the Phoenix area.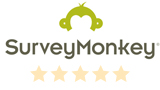 -Roger & Judy K.
I DIDN'T EXPECT I WOULD GET MY PRICE... JABLONSKI REAL ESTATE GROUP BELIEVED IT WAS WORTH THE VALUE...
I am amazed with the the success of this experience! I really didn't expect I would get my price for my townhouse, because I was really asking a much higher price than a previous Realtor had suggested was the true market value. Jablonski Real Estate Group, listen to me when I said I believed it was worth the value I was asking and we worked together and listed the property. When a bid came in, their team took over and took care of everything right down to the closing, keeping me informed of each step. I don't know if I could have been this successful with anyone else. I had a great deal of peace of mind while this was going on which left me able to deal with my personal issues. I highly recommend this group. They are informed, professional and excellent in all of phases needed to successful handle the sale of property.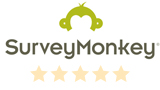 -Elizabeth D.
GEOFFREY WAS THERE TO GUIDE ME TO ADAPT TO THE ARIZONA CULTURE...
From the first phone call to the end of the contract Geoffrey was there for anything I needed. Even after the sale, he has been available to help me with anything that I needed. Being from out of state and not too familiar with Arizona, Geoffrey was there to guide me to adapt to the Arizona culture. I will recommend Jablonski Real Estate Group to family and friends that I happen to come across with. Thanks for making my move successful!!!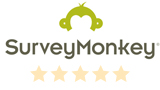 -Laurie M.
JEANIE RUNS A VERY SMOOTH SHIP
Outstanding!. Very professional. The entire team was always available, even late at night, and weekends, to assist us. Jeanie runs a very smooth ship. She was on top of every detail and keeping a very complex process very simple and painless.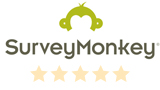 -Julio C.
THEY WERE PROFESSIONAL, COURTEOUS, FRIENDLY, AND THEY FOUGHT FOR US.
The team was amazing! They were professional, courteous, friendly and they fought for us. I was extremely impressed and I am truly grateful for their efforts. They assured my family was given the best deal and that we moved into a safe home.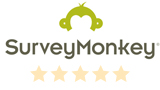 -Francisco B.
EVERYTHING WAS EXPLAINED VERY CLEARLY...
I was given several options in how to obtain my house. Everything was explained very clearly and I never felt I was being treated like I didn't know what was going on in any faze of the purchase of my home. I would recommend Jablonski Real Estate Group to everyone.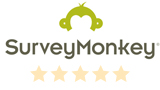 -Chris Y.
I WOULDN'T USE ANYONE ELSE
My experience couldn't have been better. The Jablonski Real Estate group is really good from putting together the deal to executing the details. I wouldn't use anyone else.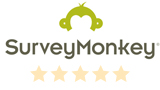 -James P.
I WILL RECOMMEND THEM TO MY FRIENDS IN THE FUTURE
Jessica and the entire team worked diligently to help sell my home and get me into a new residence without issue and I will recommend them to my friends in the future.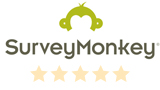 -Jim W.
THEY HAD MY BEST INTEREST AT HEART EVERY STEP OF THE WAY
So glad I had the home buying experience with the Jablonski Group. They were always available, explained everything, were always in my corner, had my best interest at heart every step of the way. They are up on the market and what its doing, and are very knowledgeable about new laws and what not when it comes to mortgages. I would send anyone to them without thinking twice knowing they would be in good hands. They made this such a great experience, I wouldn't think about using anyone else.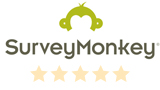 -Jessica K.
WE ABSOLUTELY LOVE OUR HOUSE!
Everyone on your team did an amazing job for us. Thank you so much. We absolutely love our house!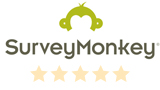 -Heather S.
THE PHONE CALL FROM GEOFFREY WAS ALL THE DIFFERENCE
If Geoffrey had not connected with me several months ago and provided me with all the proper network of real state associates , I probably wouldn't have attempted to buy a home, that one phone call from Geoffrey was the difference.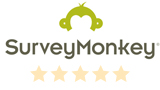 THE REASON I'LL ALWAYS RETURN FOR THEIR SERVICES
I have worked with Jablonski Real Estate Group at few times. It is always a pleasure to work with Geoffrey and Jessica. That's one of the reasons I'll always return for their services.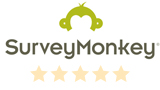 -Cesar L.
BOTH SALES WENT VERY SMOOTHLY AND WE ARE HAPPY WITH THE RESULTS
This was only the second house we have bought in our 54 years of marriage and the first one we have sold so we were not very experienced with the process. You were very patient with us and willing to explain and discuss all of the details. We felt very confident with your answers and explanations. Both sales went very smoothly and we are happy with the results. If in another 50 or so years we decide to move again we will surely call you!!!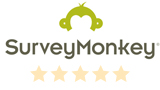 - Gale & Glenda H.